Is it ever too hot to do pilates?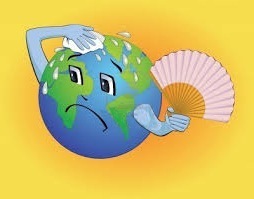 As I sit here 'glowing' from doing nothing on a scorcher of a day in Ireland, [28 degrees celsius as I write], I do not feel like moving much. I certainly not feel like a vigorous, fast-paced pilates workout! I feel like laying back and sipping water, or perhaps taking peppermint tea in the shade of a tree. In short, I don't feel like exerting myself much.
But this heat can be used to your advantage! It would be a good time to gently stretch and work on loosening out the hips, legs and feet; it would be a good time to work on tight shoulders and neck muscles. It would be good time to mindfully move the spine, do some carefully re-alignment during side bends, or energising back extensions.
It would also be a good time to become mindful of one's breathing, to quieten the mind, and take a little break from your busy summer life.
But first make sure you are prepared: well hydrated, with plenty of 'good things' fuelling your body.
So, it is never too hot for pilates! But listen carefully to your body, adjust the pace of your workout to where you feel good, and are moving both safely and enjoyably! You'll feel great afterwards.
Join me in the occasional summer class! Get in touch either by email pilateswitheimear@gmail.com or mobile 086 8184218 to indicate your interest!