Classes full for current term, sorry! Please do email to go on waitlist for next intake.
wednesdays: group mat in Cashel
9.45am (60 min) Mixed level
11am (60 mins) Bone health + balance, also excellent for post-natal!
In Cashel Lodge on Wednesday mornings from Sept through to early June. Sociable as much as a great workout!
Why do I have to pay for the full term? Classes are of higher quality when people commit to a full term. It allows for class progression each week building on themes, advancing knowledge and developing a deeper understanding.
It allows me to get to know class participants, understand individual needs and provide appropriate exercises.
Committing to a course of classes also promotes regular attendance – which is how you notice results!
in studio: semi-privates on equipment
Convenient to Cahir, Cashel, Bansha and Tipp town, Lagganstown Schoolhouse is small Pilates studio, equipped with new, high-quality reformers.
I run small group reformer classes (max. four), in which we also make use of floor / walls and other studio props.
The reformer either assists or makes an exercise more challenging. In matwork, you are using body weight against gravity, while on the reformer you have gravity along with both resistance and support of the springs.
Mon @ 9.45am, 11.15am, 6.30pm + 7.45pm
Tues @ 9.45am, 11.15am, 5.15pm, 6.30pm
Fri @ 9.30am, 10.45am
---
can I do Pilates?
It is never too late to start Pilates – I have the knowledge and experience to get you going safely.
Pilates comes highly recommended by physios and GPs. A regular class that suits you will help you whatever stage of life you are at. You do not have to be flexible or thin to do Pilates and move well!
benefits
Build core strength, mobility and joint stability
Improve posture and breathing
Get better balance and co-ordination
Prevent injury or falls
Relieve aches and pains
Reduce stress and become more mindful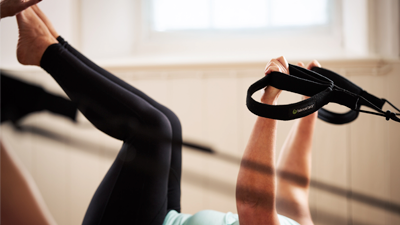 MORE ABOUT ME
Eimear Gallagher
STOTT PILATES-certified in matwork and reformer, levels 1 & 2. STOTT PILATES trained in Cadillac. See Bio for more information.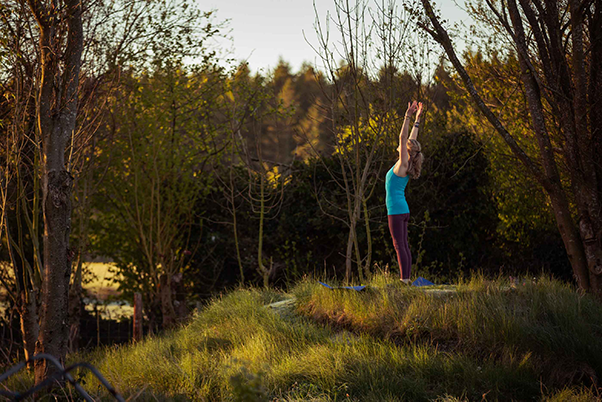 I teach people how to move with ease and stability from a strong core.
I work with all types of bodies, but specialise in lived-in, female bodies – like my own. I am interested in supporting women's health through peri-menopause, menopause and beyond.
Complementing my ongoing STOTT PILATES education, I have done further training in women's health matters, including bone health, pelvic floor health and issues that arise during peri-menopause and menopause.
I did my first Pilates training in my late 40s and have almost 14 years experience. Movement makes you feel better. It doesn't have to be complicated; but you must add movement into your daily life – it is non-negotiable!