"Change happens through movement and movement heals."
– Joseph Pilates
Pilates => posture, balance, strength + flexibility
Don't wait til January to start! Daytime openings for private sessions at Lagganstown Schoolhouse between now and 22nd December! See my online diary on book session page or call me.
Or if you can't get to the studio for some live action, get your Pilates in at home. For only €10 a month, you can sign-in to unlimited access to my growing video library. Take as many classes as you like, whenever you like! All levels and video types (absolute beginners or improvers, bums and tums, hips, necks and shoulders, feet, etc), sorted by different durations (from 5, 10, 20, 30 to 60 minutes).
My semi-private reformer classes and group mat are full, mostly with returning clients. While I am grateful, I am also sorry that I can't take everyone who wishes to join a group class. But openings do arise, so please email me your interest.
studio: private pilates or semi-privates
Make it a December of nutritious movement! Take time out from festive busyness in my beautiful Pilates studio at Lagganstown Schoolhouse (convenient to Cahir, Cashel, Clonmel, Tipp town). I have availability for one-to-one sessions right through to 22 December! See book session page or call me.
I also teach groups of three on mat and reformer. Commitment required to make a weekly class, but it works! Class times are :
Mondays @ 9.45 + 11.15am, 6.45pm + 8pm
Tues @ 11.15am, 5.30pm and 6.45pm
Weds @ 5.50pm
group mat: wednesday mornings in cashel
Two in-person, group mat classes take place in lovely Cashel Lodge every Wednesday morning. Eight-week run of two morning classes starts on 12th January 2022.
9.45am (60 min) Mixed level
11.15am (60 mins) Bone health + balance BOTH NOW FULL
live, online: wednesdays, 7.15pm
I am LIVE and online on Wednesdays at 7.15pm – a mixed level Pilates class via Zoom. For those who prefer not to venture out on dark evenings, but know that good Pilates movement keeps them pain-free, flexible, stable and strong. Two more classes before Christmas break: 8th and 15th December.
Set aside an hour to move well in comfort of your own home.
---
can I do Pilates?
It is never too late to start Pilates – I have the knowledge and experience to get you going safely.
Pilates comes highly recommended by physios and GPs. A regular class that suits you will help you whatever stage of life you are at. You do not have to be flexible or thin to do Pilates and move well!
benefits
– build core strength and stability
– improve flexibility and joint mobility
– improve posture and breathing
– get better balance and co-ordination
– prevent injury and heighten body awareness
– relieve stress and back pain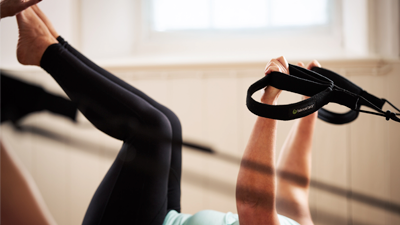 MORE ABOUT ME
Eimear Gallagher
STOTT PILATES-certified in matwork and reformer, levels 1 & 2. STOTT PILATES trained in Cadillac. See Bio for more information.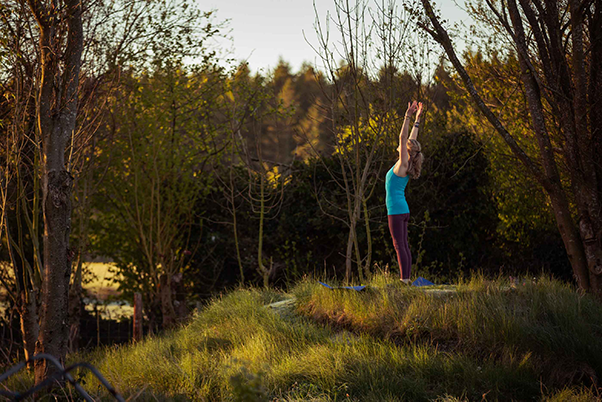 I teach people how to move with ease and stability from a strong core.
I work with all types of bodies, but specialise in lived-in, female bodies – like my own! I am interested in supporting women's health as they move through the decades. Complementing my ongoing STOTT Pilates education, I have done further training in women's health matters, including bone health, pelvic floor health and issues that arise during peri-menopause and menopause.
Maybe I cannot ease your pain immediately or eliminate it for good, but I have the tools and knowledge to help. Movement is scientifically proven to make you feel better. It doesn't have to be complicated; but you must add movement into your daily life – it is non-negotiable!